Artists concept of Cassini during the Saturn Orbit Insertion (SOI) maneuver, just after the main engine has begun firing – NASA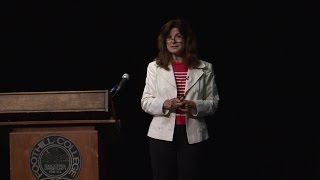 Watch Video ...
The Epic Story of the Cassini Mission to Saturn
Dr. Porco shows us many of the magnificent mission images and explain the findings from both the main orbiter and the probe that landed on Titan, Saturn's biggest moon.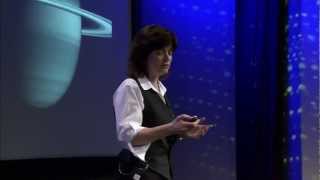 Watch Video ...
Carolyn Porco: flies us to Saturn
Planetary scientist Carolyn Porco shows images from the Cassini voyage to Saturn, focusing on its largest moon, Titan, and on frozen Enceladus, which seems to shoot jets of ice.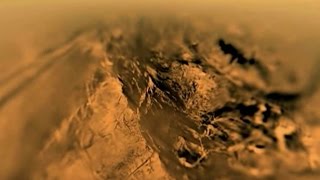 Watch Video ...
Titan Touchdown
ESA's Huygens probe made its descent to the surface of Saturn's hazy moon, Titan. Carried to Saturn by NASA's Cassini spacecraft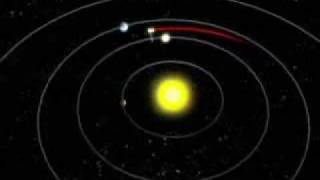 Watch Video ...
Routing Cassini through space to Titan
To get enough speed to reach Titan, Cassini would have to use other planets as sling-shots to propel her out into the far reaches of our solar system.
Related channels: HUYGENS (CASSINI PROBE), SATURN, ENCELADUS (SATURN MOON), MIMAS (SATURN MOON), TITAN (SATURN MOON), JUPITER
Jets of Saturn's Moon Enceladus In NASA Image Look Like Alien Lights
Cassini : Real Time Simulation - Grand Finale Orbit of Saturn
ESA Euronews: Journey around Saturn
Cassini-Huygens's extraordinary journey around Saturn
Cassini's Grand Finale: Capstone for Saturn Exploration
Cassini's Dangerous Dives Through Saturn's Rings
Cassini's First Dive Between Saturn and Its Rings
Closest Saturn Pics Yet Snapped During Daring Cassini Dive
Cassini Spacecraft's Grand Finale Dives - Risk vs. Reward Explained by NASA | Video
NASA's Cassini Spacecraft Takes 1st Dive Between Saturn's Rings
Cassini Probe Prepares For Descent Into Saturn's Rings
Cassini Spacecraft Dives Between Saturn and its Rings Google Doodles
NASA VR: Cassini's Grand Finale (360 view)
TMRO:Space - Cassini's Grand Finale - Orbit 10.15
Earth As Seen From Saturn - Cassini Probe 'Looks Back' | Video
Chemicals for Life Found on Enceladus
NASA announces life sustainability on Enceladus
NASA Reveals New Discoveries On Ocean Worlds In Our Solar System | TIME
Cassini Spacecraft Beginning Its Grand Finale
Open Space - Live QA and Premiere of our Newest Episode on Cassini
What Did Cassini Teach Us? Remembering Cassini and Saying Goodbye
Astronomy For Everyone - Episode 93 - Farewell Cassini
Stray Black Hole Found; Water Found on 51 Pegasi b; NASA Juno & Cassini Updates | SFN #193
Cassini-Huygens: Life around Saturn
One of Saturn's Moons Looks Like Death Star From 'Star Wars'
Cassini - Huygens
Cassini: Coming Attractions at Saturn
Life On Enceladus | NASA's Unexplained Files
StarTalk Radio - Enceladus Up Close, with Carolyn Porco - Neil deGrasse Tyson talk
LOOK: First Photos From Saturn Probe's Ring-Grazing Orbit
NASA's Cassini spacecraft releases first close-up photos of Saturn
Cassini Ring Grazing Orbits
NASA's Cassini Spacecraft Set To Fly Closest Ever To Saturn's Rings
Cassini's High-Flying, Ring-Grazing Orbits
Mimas digging the Cassini Division.
The opening of the Cassini Division by the migration of Mimas
Four Days on Saturn
Cassini - Enceladus
Cassini - Titan
Cassini: Epic Journey at Saturn (live public talk)
Enceladus is an Active World
Four Days at Saturn
Cassini Unveils the Dunes of Shangri-La on Saturn's Moon Titan
Dunes of Shangri-La on Saturn's Moon Titan
Cassini Spots Liquid-Filled Canyons On Titan
Enceladus Saturn's water geyser moon Moons of the Solar System
What's Up for June 2016: Saturn Opposition and more!
Saturn's moon Titan has a Methane Sea | Nasa Cassini Spacecraft Images