The SpaceX Dragon cargo craft is pictured just prior to being released by the International Space Station's Canadarm2 robotic arm on May 31 to allow it to head toward a splashdown in the Pacific Ocean. – NASA/Expedition 31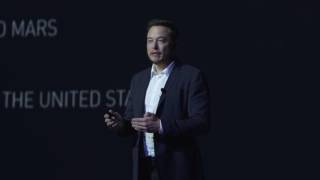 Watch Video ...
Making Humans a Multiplanetary Species
SpaceX Founder, CEO, and Lead Designer Elon Musk will discuss the long-term technical challenges that need to be solved to support the creation of a permanent, self-sustaining human presence on Mars.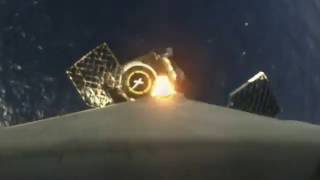 Watch Video ...
First-stage rocket landing onboard camera
Sped up video of the Falcon 9 first-stage landing during the THAICOM 8 mission on May 27, 2016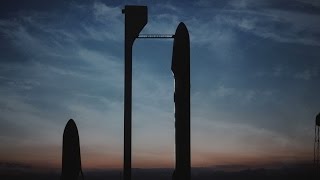 Watch Video ...
SpaceX Interplanetary Transport System
Will this be the vehicle used to take the first Humans to Mars?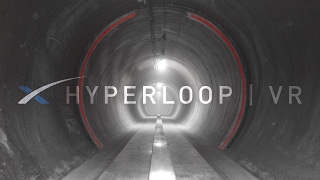 Watch Video ...
Hyperloop Pod Competition | 360 VR
Ride the Hyperloop, built by SpaceX for the Hyperloop Pod Competition, which challenges university students to build the best Hyperloop transport pod.
Related channels: NASA, BLUE ORIGIN, VIRGIN GALACTIC, SPACE TOURISM, INTERNATIONAL SPACE STATION, MARS, SPACE COLONIZATION
Iridium-2 Launch Webcast
BulgariaSat-1 Launch Webcast
CRS-11 | Landing aerial footage
CRS-11 Hosted Webcast
Inmarsat-5 Flight 4 Launch Webcast
NROL-76 Launch Webcast
World's First Reflight of an Orbital Class Rocket | SES-10 Hosted Webcast
World's First Reflight of an Orbital Class Rocket | SES-10 Technical Webcast
Echostar XXIII Technical Webcast
Echostar XXIII Hosted Webcast
CRS-10 | Falcon 9 First Stage Landing
CRS-10 Technical Webcast
CRS-10 Hosted Webcast
Hyperloop Pod Competition | VR
Iridium-1 Technical Webcast
Iridium-1 Hosted Webcast
Making Humans a Multiplanetary Species
SpaceX Interplanetary Transport System
JCSAT-16 Hosted Webcast
JCSAT-16 Technical Webcast
High Speed Footage | Past Missions
Landed Falcon 9 First Stage Test Firing
CRS-9 Hosted Webcast
CRS-9 Technical Webcast
Eutelsat/ABS Mission Hosted Webcast
Eutelsat/ABS Mission Technical Webcast
First-stage landing | Onboard camera
THAICOM 8 Hosted Webcast
THAICOM 8 Technical Webcast
Three Camera Angles | Falcon 9 First Stage Landing on Droneship
JCSAT-14 Hosted Webcast
JCSAT-14 Technical Webcast
360 View | First Stage Landing on Droneship
CRS-8 Dragon Technical Webcast
CRS-8 | First Stage Landing on Droneship
CRS-8 Dragon Hosted Webcast
SES-9 Full Webcast
SES-9 Technical Webcast
Jason-3 Rocket and Countdown Only
Jason-3 Hosted Webcast
"The Falcon has landed" | Recap of Falcon 9 launch and landing
Falcon 9 First-Stage Sunrise Timelapse
Falcon 9 First Stage Landing | From Helicopter
ORBCOMM-2 Full Launch Webcast
Dragon 2 Propulsive Hover Test
SuperDraco | Test Fire
SpaceX Internships
Upgraded Falcon 9 First-Stage Static Fire | 9/21/15